Welcome to Adam's Mushrooms.
Please do not order fresh or frozen products for shipping! Thank you…

While we are happy to ship all of our dry and shelf stable products anywhere in the USA, we are not set up to ship fresh or frozen goods. If you order these, your order will be refunded.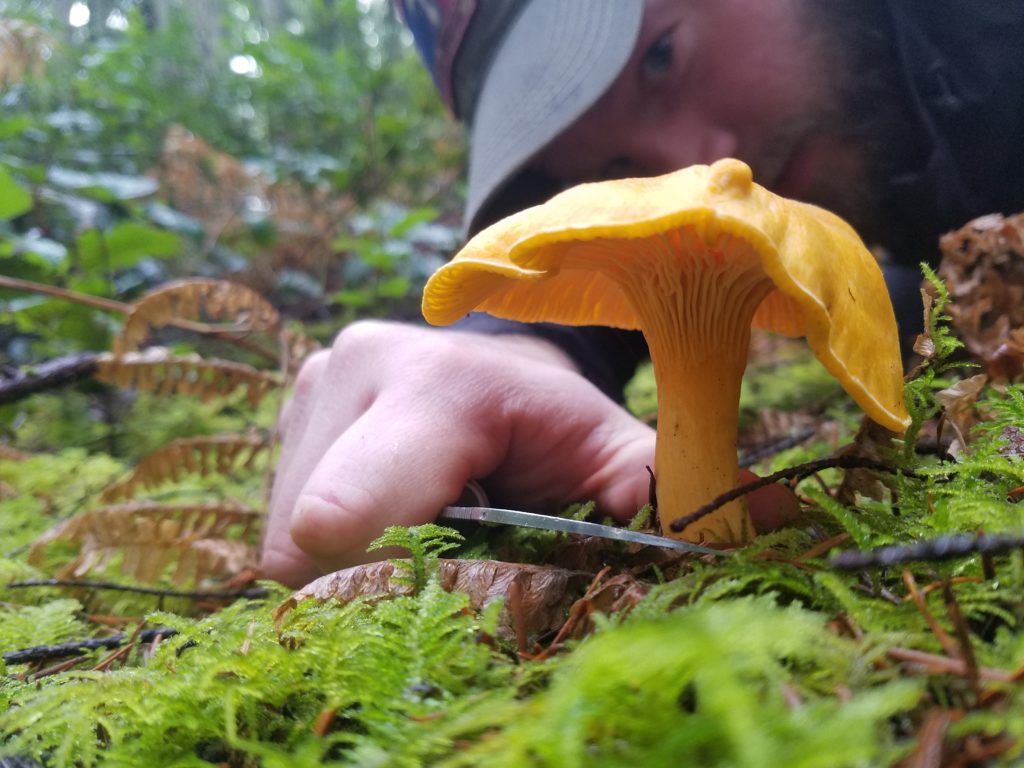 Photo: Adam harvesting a prime chanterelle in a neighboring forest.
Please have a look around and if anything seems a miss or if you have any questions, get in touch via the comment page, we check our email regularly and will get back to you soon!