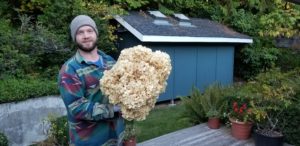 Located on Washington states' Key Peninsula, Adam's Mushrooms grows, forages, and networks to provide access to an array of top quality specialty mushro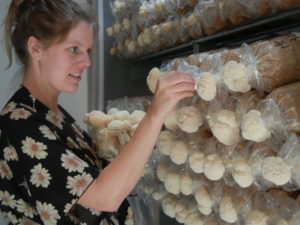 oms and seasonally harvested wild foods. We process a portion of our produce into value added products including huckleberry jam, dried mushrooms, mushroom powders, seasonings, and most recently medicinal mushroom tinctures.
Consuming medicinal mushrooms has been a standard practice around here from the beginning and we're happy to now offer both dried medicinal mushrooms, and their extracts, in the form of tincture, at our farmers' market locations, and from this website too.
You can find our produce and products at select area farmers' markets, restaurants, and grocery stores, or purchase our dried mushrooms, tinctures and more from this website.
Please check out our facebook page for more of what's in season and where you can find us. Thank you for stopping by and please feel free to get in touch if you have any questions.
Best from,
Adam, Astrid and all of us at Adam's Mushrooms!